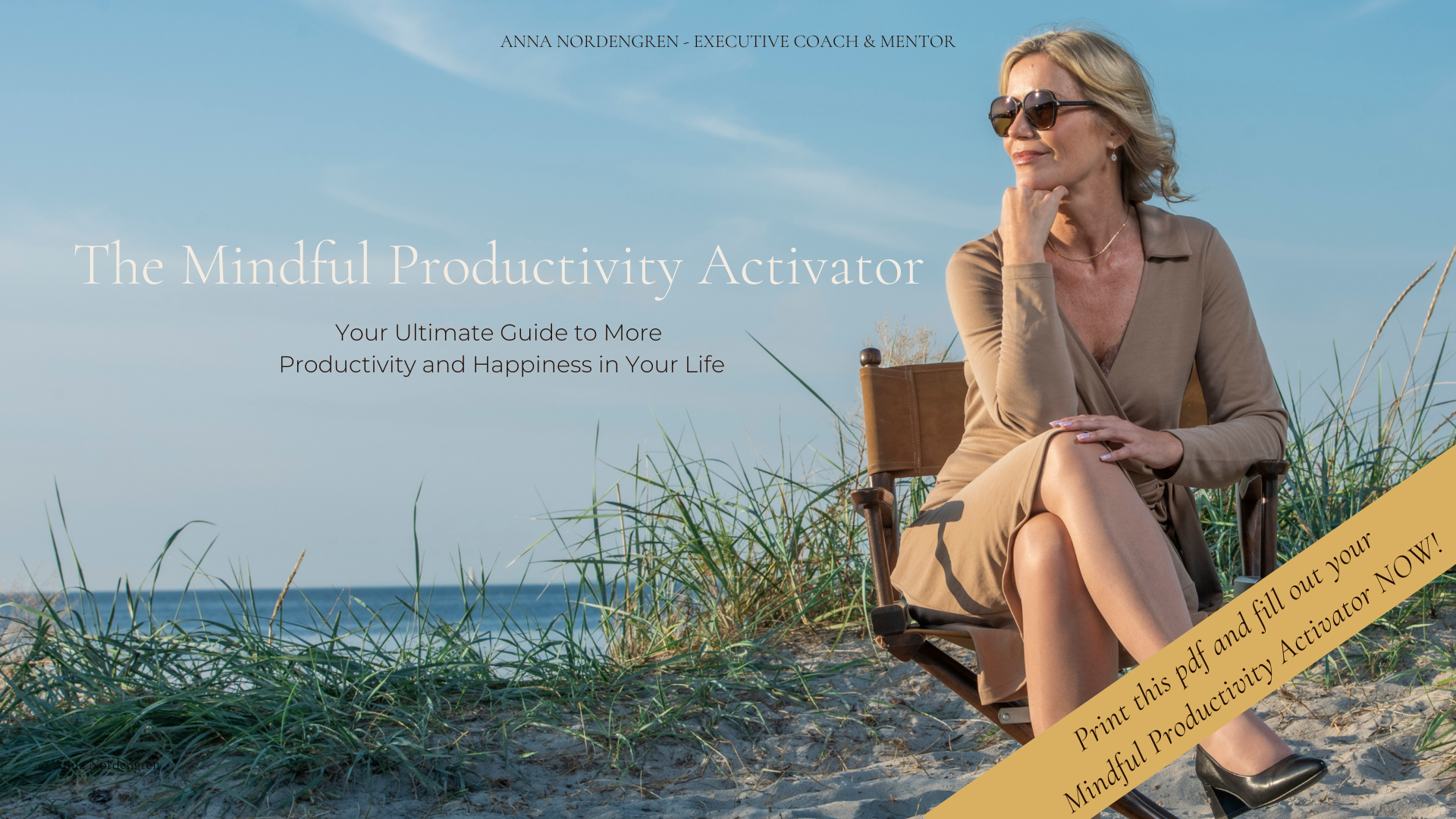 Get Your Mindful Productivity Activator Here!
Executive Coach Anna Nordengren
Who am I, Anna Nordengren?
I was always a high achiever myself, however I was never happy with what I achieved. Self-doubt always made me push myself even harder. 
I loved my work, but as my 3 children were born it became more and more difficult to find the balance between work and my personal life.
Over time I became a master at finding this spot in the eye of the hurricane, where I could feel good and deliver results in spite of everything else. But this was not sustainable.
I started to apply a completely new way of managing my time, my life and my well-being. Everything changed. I went from exhausted and frustrated, to happy, energized and creative.
In the Mindful Productivity Activator, you will discover where you have the potential to free up time and energy in your busy schedule too. Make sure your download your FREE copy today! 
It's my mission to inspire and support you to make the changes you are longing for.